Episodes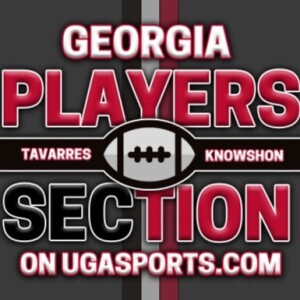 Thursday Mar 23, 2023
Thursday Mar 23, 2023
Georgia Players SECtion with Tavarres King and Knowshon Moreno comes to you LIVE once again on the UGASports YouTube channel! GPS brings you the perspective of two former Georgia & SEC legends each week in talking about the current Bulldogs and the rest of the Southeastern Conference.
This week, TK & Knowshon are joined by former Georgia and current NFL Center of 11 years, Ben Jones. Jones has played with the Houston Texans and Tennessee Titans. The former Dawg was named to the Pro Bowl in 2022.
Also, the crew answers those questions for all the SEC West teams heading into the spring and summer.