Episodes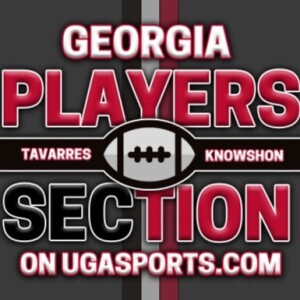 Thursday Mar 09, 2023
Thursday Mar 09, 2023
Georgia Players SECtion with Tavarres King and Knowshon Moreno comes to you once again on the UGASports YouTube channel and podcast platforms!
The two Georgia legends are breaking down the reported permanent opponents for each SEC school when the league goes to a 9-Game schedule as Texas & Oklahoma enter the SEC in 2024.
Also, TK, Knowshon and Blayne give their thoughts on SEC players in the 2023 NFL Scouting Combine that saw their stock go up or go down.
#georgia #sec #collegefootball
visit UGASports.com today!