Episodes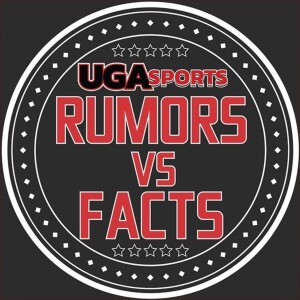 Tuesday May 09, 2023
Tuesday May 09, 2023
Description
UGASports RUMORS vs. FACTS comes to you LIVE to discuss a mountain of recruiting information and insights that have been gathered by the RVF crew! RUMORS vs. FACTS is the only Georgia recruiting show that comes to you live each and every Monday night! Tune in, join the chat, ask your questions.
KJ Bolden, Joseph Phillips, Justin Williams, Demello Jones and many more talented prospects/commits are readying to for the upcoming Scavenger Hunt visit on May 20.
Casey Poe, Jeremiah Smith, Kam Mikell, and Colten Heinrich all have official visits that weekend as well!
Things are heating up on the recruiting trail and the momentum for Georgia is nearing a boiling point! TUNE IN, like, subscribe, and enjoy the latest episode of UGASports RUMORS vs. FACTS.